---
Weekend Retreat at the Omega Institute,
Rhinebeck, NY, August 10 - 12th, 2018
SOUND MEDICINE EXPANSIVE:
Experiential Journeys in the Energy Healing of Sound & Voice

Chloe Goodchild & Rich Goodhart

For registration, cost, housing, please visit the Omega website:
eomega.org/workshops/sound-medicine-expansive
Or call Registration: 800-944-1001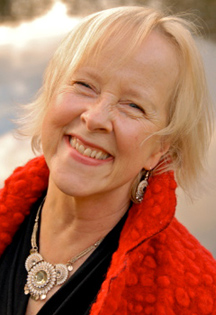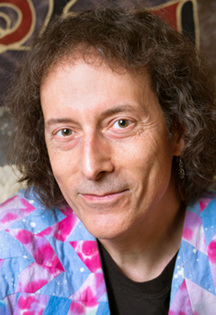 The conscious use of sound is one of the most powerful tools available to an energy healer. Shamanic Sound Healing is a potent form of energy medicine that can effectively transform our mind/body states, bringing new awareness and real healing attunement. The most powerful sound healing instrument we have is our own voice. It carries the vibrational essence of one's embodied truth, directly channels our emotional bodies, and can be a dynamic catalyst of personal evolution.
This workshop is designed as a revitalizing transformational retreat infused with spirit and presence. We will experience master practitioner Rich Goodhart's richly multidimensional Sound Medicine immersions in complimentary flow with the deeply awakening, transformational, participatory vocal alchemy of Chloe Goodchild.
Participants will experience sound's ability to inspire healing responses, expansion and renewal in all aspects of mind-body self. Chloe and Rich bring their lifetimes of sound, voice and healing experience, along with Rich's special collection of exotic world instruments to inspire the sound journeys. Open and welcome to all - also great for sound therapy practitioners as an experiential learning retreat.
~ ~ ~ ~ ~ ~ ~

Chloe Goodchild is an international singer, pioneering voice teacher, and founder of The Naked Voice. She is passionate about exploring and sharing the power of the human voice for personal and global transformation and has co-created a worldwide community of practitioners and facilitators, dedicated to the healing art of sound and voice in everyday life. thenakedvoice.com
Rich Goodhart is an internationally respected world music multi-instrumentalist, composer, recording artist, gifted shamanic sound healer and Omega Core Faculty instructor. His newest album of sound medicine meditations is titled Forest River Pathway. His second book of luminous invocations and sound healing essays is titled The Sound Inside The Sound. richgoodhart.com
Suggested reading:
The Naked Voice, Chloe Goodchild
The Sound Inside The Sound, Rich Goodhart