APRIL 28th, 2017
!!!!****UPDATE****AUDIO SAMPLES****UPDATE****!!!!

At the following link you will find a 3:30sec sampling of excerpts from 6 of the 15 pieces that will appear on this
forthcoming 2CD album. This is but a taste of the multiple dimensions in sound that have been uncovered!

If you've considered contributing to this pre-order/donation/support the artist in exchange for some great Spirit/Earth/Heart/Shamanic Medicine music, now would be a great time to do so!
Great thanks to all who have already given their support!! My deep appreciation is real and it has helped
me to conjur up the spirit and energy to complete this HIGHLY ambitious offering.
NEW ALBUM SAMPLER


April 10, 2017
Dear Friends,
I hope this message finds everyone well – and whatever you may be experiencing, 'well' or not – that you may be finding strength and commitment as we all learn to navigate with grace and wisdom the challenges of these strange but transformative times.
As some of you may know, I've been deep into the process of birthing a new double CD album of Spirit Medicine music this past fall and winter. It's a holistic transmission of sound, spirit and light that has been patiently germinating for the past couple of years.
As I come around the home stretch, with a projected early summer release, the need to cover mastering and production costs presents itself. Thus I extend the invitation for pre-orders to raise funds for completion of this Sound Medicine offering. (Consider it a 'Kickfinisher' campaign!)
The budget aim is $4500. How closely that goal is met in the next few weeks will support completion of this great value double CD of holistic/shamanic sound and music offering.
Any amount you may wish to invest will be gratefully received – no upper limit!! A $25 or more gift will guarantee you a signed personalized copy sent to you in the first set of mailings as soon as it becomes available. ($35 for non-US orders, to help cover significant additional postage.)
Spiritual/healing art benefactors who may wish to support a larger portion of this project and ensure its completion are invited and welcomed. These donators will be offered additional benefits and returns. (Contact me privately for more info if this might appeal to you.)
Thank you for reading this,
Best wishes to all!
Rich
Three ways to submit a pre-order:
~ Check or money order made out to me and sent to:
Rich Goodhart, PO Box 744, Guilderland, NY 12084
~ Direct transfer to my PayPal account: soundseeker777-pp (at) yahoo
~ PayPal donation button on this website:
www.richgoodhart.com/MMM-support.php
(Please note that this option takes a percentage.)
With special guests:
David Duhig (of Jade Warrior) guitars
Athena Burke, vocals and chant chorus
Roger Mock, chant chorus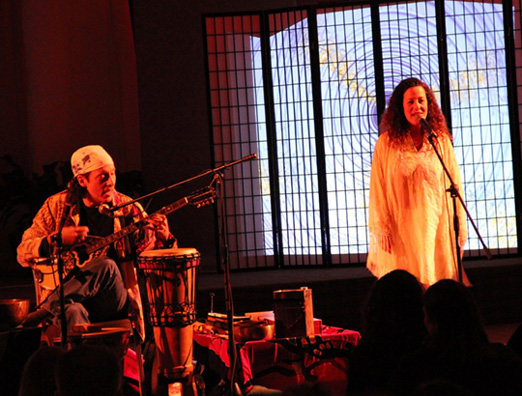 In concert with Athena Burke